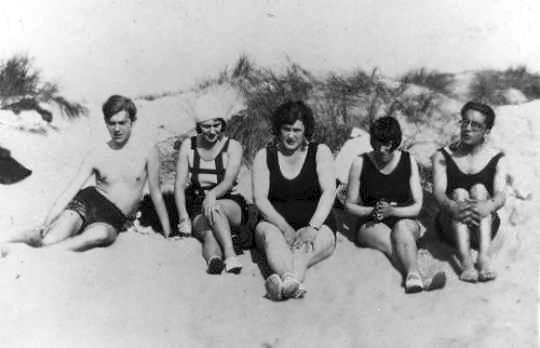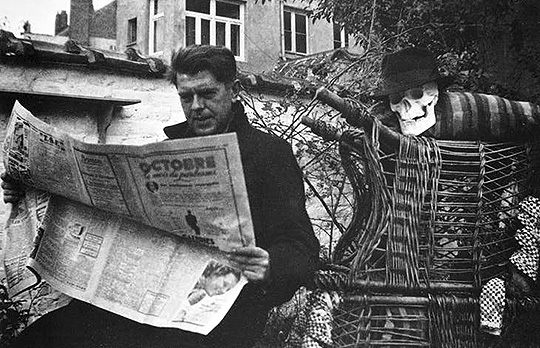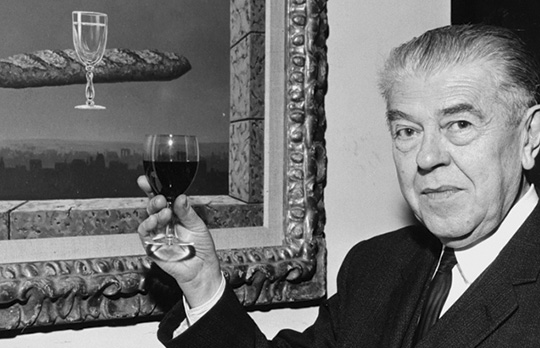 René François Ghislain Magritte is the son of Léopold Magritte. The family first moved to Soignies then to Saint-Gilles, Lessines, where René Magritte was born, and in 1900 returned to Régina's mother in Gilly, where his two brothers Raymond (1900-1970) and Paul (1902- were born) 1975). In 1904, his parents moved to Châtelet where, after having worked in various trades, the painter's father enriched himself by becoming the following year Inspector General of the De Bruyn company, which produced oil and margarine. René Magritte attended primary school there for six years and the first year of his secondary studies, also in 1910 followed a painting course in the studio of Félicien Defoin (1869-1940), artist born in Doische and established in Châtelet. . He was particularly interested in the adventures of Zigomar, Buffalo Bill, Texas Jack, Nat Pinkerton, of the Pieds Nickelés, and from 1911 developed a passion for the character of Fantômas. At the Universal Exhibition in Charleroi, he discovered cinema the same year, impressed by film posters but also advertisements, as well as photography.
"The word God has no meaning to me, but I return it to mystery, not to nothingness."
René Magritte's father is a runner, violently anticlerical, a spendthrift, while his mother is a fervent Catholic. Depressed, she committed suicide by drowning in the Sambre in February 1912. But Magritte, unlike her subsequent surrealist associations, notably Salvador Dalí and André Breton, was always opposed, not to say resistant, to psychoanalysis. According to him, art does not need interpretations but rather comments, the artist's childhood cannot therefore be called upon to understand his productions.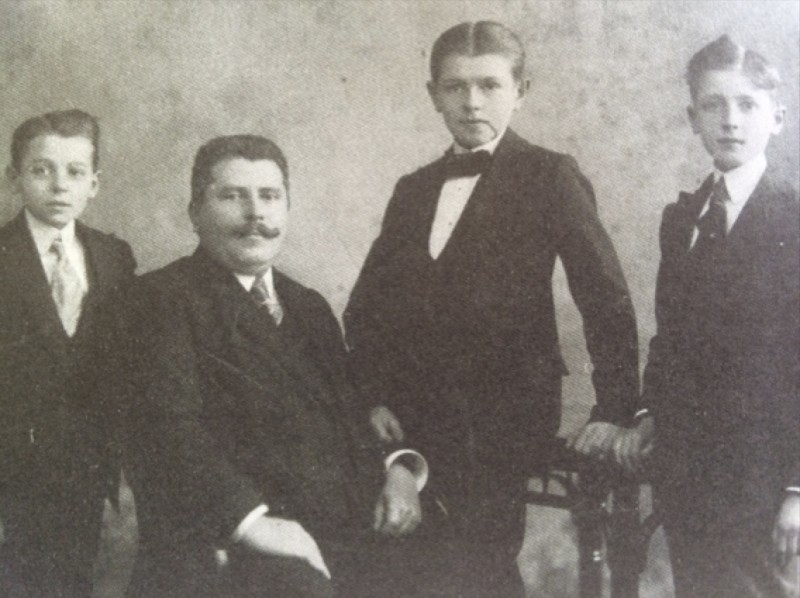 All four held by those around them responsible for this tragedy because of their escapades, Magritte and his two brothers left with their father Châtelet to settle in Charleroi in March 1913. The education of the children was then entrusted to a governess, Jeanne Verdeyen, whom Léopold Magritte would marry in 1928. René Magritte poorly continued his studies at the city's athenaeum and read Stevenson, Edgar Allan Poe, Maurice Leblanc and Gaston Leroux. His father having given him a Pathé camera, he creates small drawn films. During his holidays with his father's family who run a shoe shop in Soignies, he likes to play with a little girl in a disused cemetery whose underground vaults they visit. At the Charleroi fair, in August 1913 he met a twelve-year-old girl, Georgette Berger, whose father was a butcher in Marcinelle. They met regularly on the way to school but lost sight of each other at the start of the 1914-1918 War.
Charleroi being occupied by the German army, the family returns to Châtelet where the father of Magritte pursues activities of representative for the Kub broth of Maggi. It was at the end of 1914 or at the beginning of 1915 that Magritte produced a first painting of more than one meter fifty by nearly two meters from a chromo representing horses fleeing a burning stable, offering his later paintings to his friends. In October 1915 he gave up his studies and moved to Brussels, rue du Midi, not far from the Academy of Fine Arts, where he planned to attend classes as a free auditor. Before entering he then painted paintings in the Impressionist style.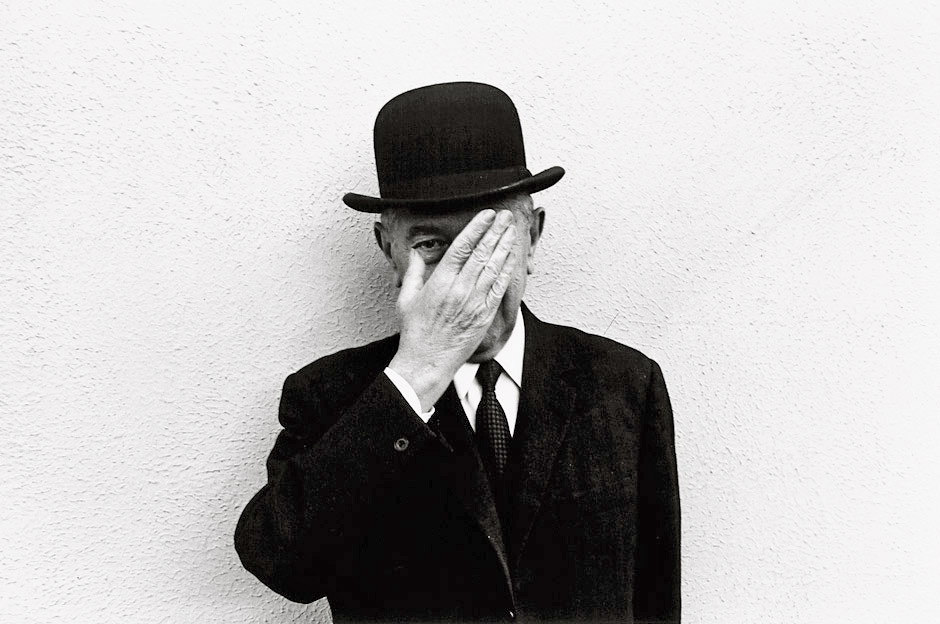 "A crate near his cradle, the recovery of a navigation balloon washed up on the roof of the family house, the vision of a painter painting in the cemetery where he was playing with a little girl… three childhood memories that the artist will keep his whole life ", summarizes a biography of Magritte.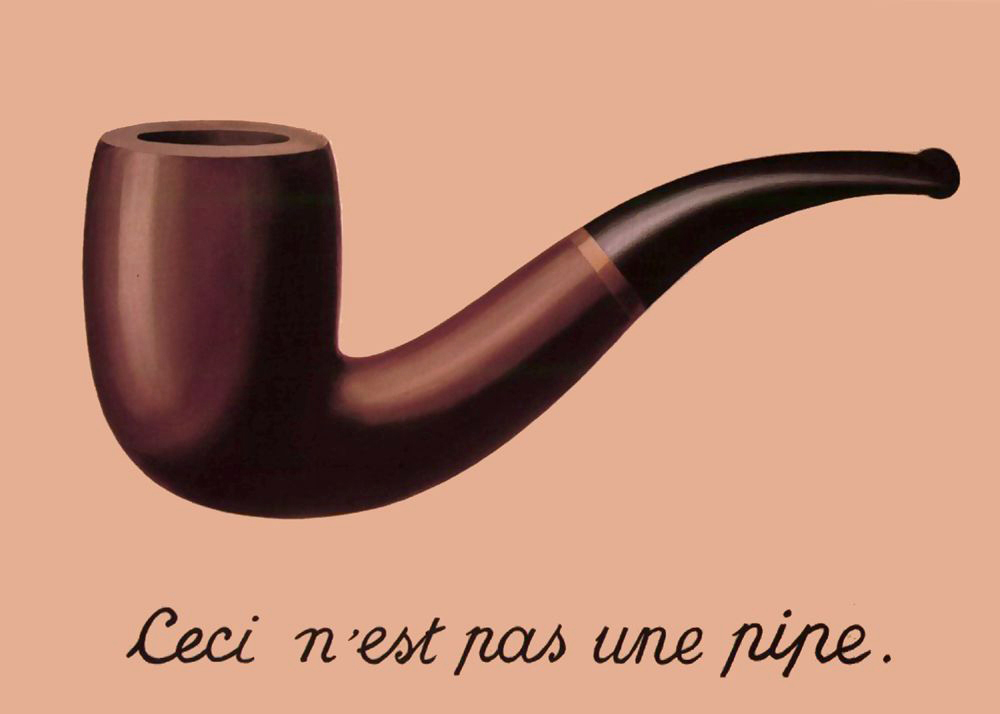 His paintings often play on the gap between an object and its representation. For example, one of his most famous paintings is an image of a pipe under which appears the text: "This is not a pipe" (La Trahison des images, 1928-29). In fact, it is about seeing the object as a concrete reality and not in terms of a term that is both abstract and arbitrary. To explain what he wanted to represent through this work, Magritte said: "The famous pipe, have I been criticized enough! And yet, can you fill it my pipe? No, isn't she, she's just a performance. So if I had written "This is a pipe" under my board, I would have been lying! "
"There is no choice: no art without life."
Magritte's painting questions its own nature, and the painter's action on the image. Painting is never a representation of a real object, but the action of the painter's thought on this object. Magritte reduced reality to an abstract thought expressed in formulas dictated by his penchant for mystery: "I take care, as far as possible, to only paint paintings which arouse the mystery with the precision and the enchantment necessary to the life of ideas, "he declared. Its mode of representation, which appears deliberately neutral, academic, even scholarly, highlights a powerful work of deconstructing the relationships that things maintain in reality.
Among the objects that contribute to his paintings of impenetrable enigmas, one object appears particularly recurrently: a black sphere, glossy, slit in the middle, which appears in many works, in extremely different layouts and sizes. Often referred to as a "bell", although it does not have the shape, it has been successively interpreted as a black eye, the representation of a female sex, or a simple geometric shape. The artist, with a humor that his paintings often bear traces of, leaves the mystery intact about an object that focuses attention while resisting interpretation.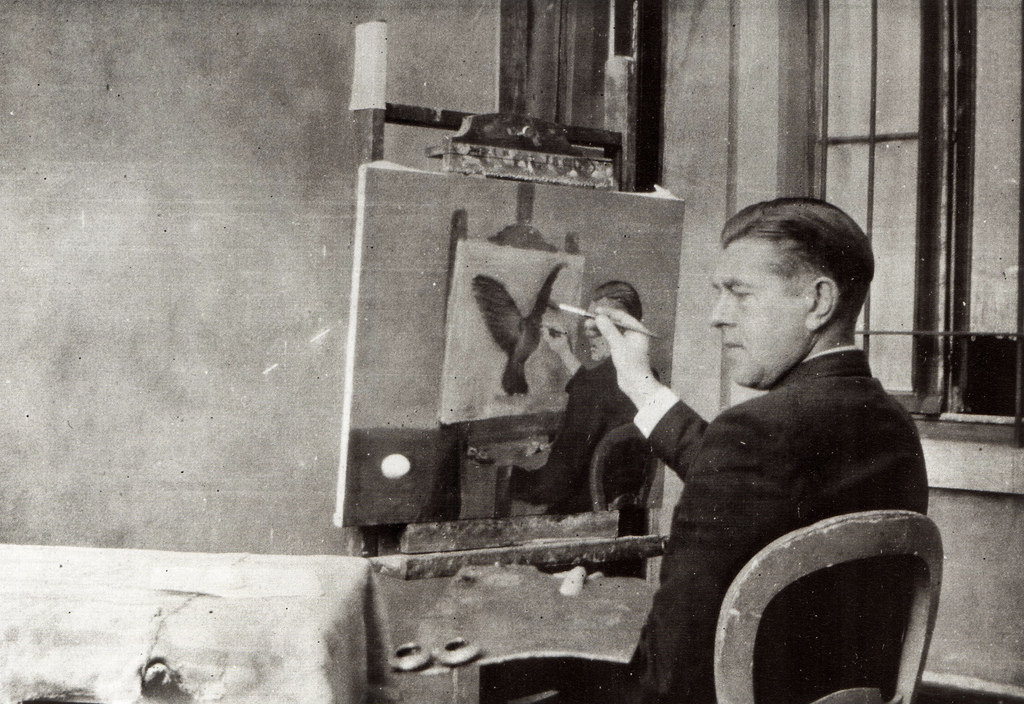 Magritte excels in the representation of mental images. For Magritte, visible reality must be approached objectively. He has a decorative talent that manifests itself in the geometric arrangement of the representation. The essential element in Magritte is his innate loathing of plastic, lyrical, pictorial painting. Magritte wanted to liquidate everything that was conventional. "The art of painting cannot really be limited to describing an idea which shows a certain resemblance to the visible that the world offers us," he declared. For him, reality should certainly not be approached from the angle of the symbol. Among the paintings most representative of this idea, La Clairvoyance (1936), shows us a painter whose model is an egg placed on a table. On the canvas, the painter draws a bird with outstretched wings.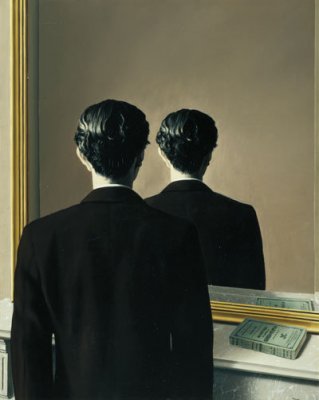 Another painting, La Reproduction interdite (1937), shows a man from behind looking at a mirror, which does not reflect the man's face but his back. Likewise, painting is not a mirror of reality.
A painter of metaphysics and the surreal, Magritte treated the obvious with corrosive humor, a way of undermining the foundation of things and the spirit of seriousness. He slipped between things and their representation, images and words. Instead of inventing techniques, he preferred to get to the bottom of things, to use painting which becomes the instrument of an inseparable knowledge of the mystery. "Magritte is a great painter, Magritte is not a painter", wrote Scutenaire in 1947.